Candid wedding photography – Say cheese no more!
There is very little difference between your school warden and a wedding photographer. They are the ones who constantly bark orders to either fall in line or smile. But things are changing. Candid wedding photography is taking the wedding scene by storm! Suddenly we are seeing a big demand for candid wedding photographers and if you are wondering what's this fuss all about, read on.
According to Wikipedia, a candid photograph is a photograph captured without creating a posed appearance. This is achieved in many ways, for example: when the subject is in motion, by avoiding prior preparation of the subject, by surprising the subject, by not distracting the subject during the process of taking photos.
We spoke to Karthik R Yadav, an award-winning wedding photographer from Chennai, who is known for his attention to detail and sometimes gravity-defying candid wedding photography.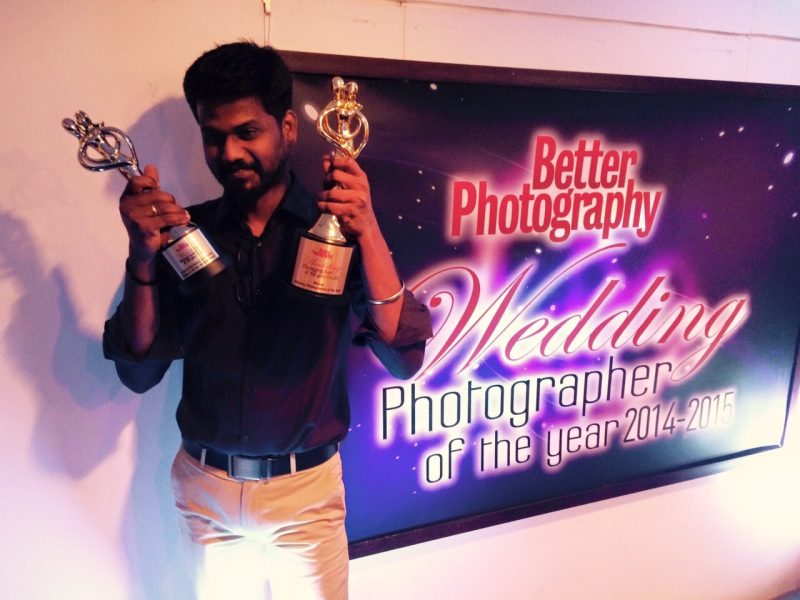 He started taking casual photos of his unsuspecting fellow trekkers at the Chennai Trekking Club while on their weekend outings. These photographs were, you guessed it right, candid and awe inspiring. One of his friends requested him to don the role of a photographer at his wedding. As luck would have it, one of the photographs he took at the wedding became a viral hit and the rest is history!
We caught up with Karthik Yadav and sought his insights on the candid wedding photography scene in India and get some tips on candid wedding photography as well. Here is everything we learned about candid wedding photography during our conversation with Karthik.
1. Candid wedding photography is different from conventional wedding photography
Candid wedding photography has picked up steam in India in the last few years. This style of photography has always been in use at weddings in the western countries.
Karthik Yadav explains the difference between candid wedding photography and conventional wedding photography. "In India, wedding photography has always focused on documenting the wedding as opposed to "capturing" precious moments from the wedding ceremony. This preference for making sure every major ritual is documented and every key family member, friend or guest is included in the photo album has also contributed to wedding photographers in India focusing on making sure everything and everyone is included."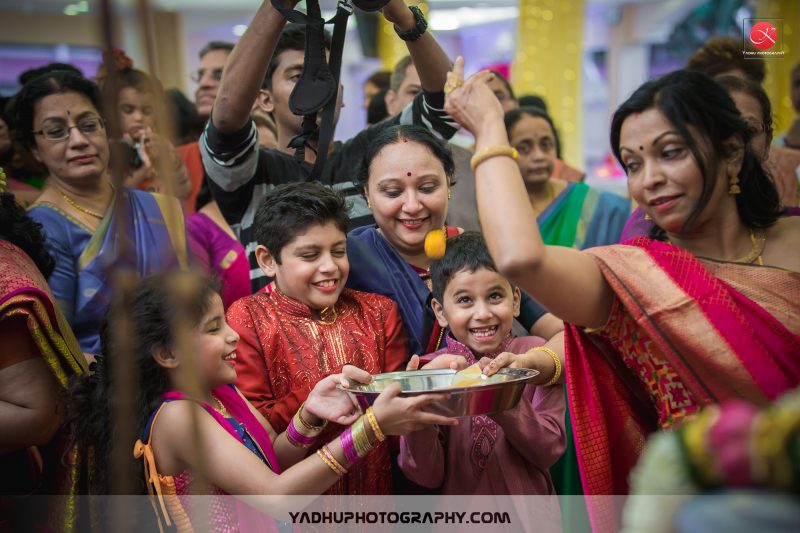 The bottom line is that candid photographers see their photographs as works of art and place more emphasis on freedom and creativity whereas conventional wedding photographers approach it from a different point of view.
If you are in the market for wedding photographers, understanding the difference between the two approaches will help you hire the right photographer for your wedding.
2. You may need both conventional and candid photographers
Wedding photographers have been around for ages and their approach to taking photographs is well known. Candid photographers are the new kids on the block and treat their work as completely different from that of the conventional wedding photographers.
The growth of candid wedding photography can also be attributed to a generational shift in attitudes towards wedding ceremonies in India. Young couples cherish their weddings and see their wedding as an opportunity to celebrate without holding back. Candid wedding photographers provide a great way to capture the joyous occasion.
However, candid wedding photographers focus mainly on the couple and their immediate family members. If you don't engage a conventional wedding photographer, you will miss out on the rest of your extended family and friends. Hence, it is a great idea to hire both a traditional and candid wedding photographer.
3. Not all candid wedding photographers do just candid photography!
Candid wedding photography has become a popular phrase in the wedding photography market and everyone wants to hire one for their wedding! That's the reason we have so many photographers available in the market for candid wedding photography.
According to Karthik Yadav, "It's just not about taking random unstaged, candid photographs at a wedding event. This is something that anyone with a camera can pull off! When you weave a story with candid wedding photography, it becomes wedding photojournalism and that's what I love doing."
He gives an example to illustrate the difference between wedding photojournalism and candid wedding photography.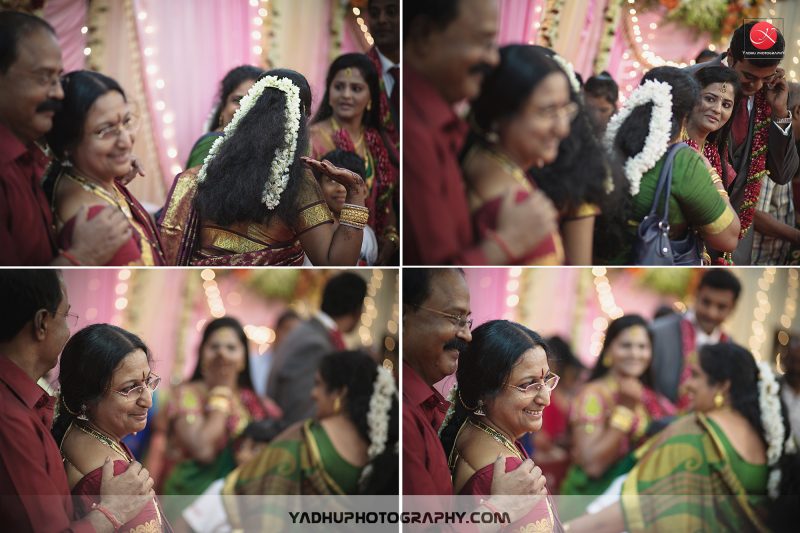 "When you take a candid moment between a father and a son at the wedding, it's a candid photograph. But if you can capture the grandfather observing a candid moment between a father and his son at the wedding, it possibly narrates a story that spans generations. In fact, candid wedding photography is a derivative of wedding photojournalism."
The point Karthik makes is that you should know who you are hiring and why. Don't just be carried away by popular catchphrases.
4. Pick a candid wedding photographer with the right attitude
Candid wedding photography is all about capturing unexpected moments. A good candid photographer has a great sense of situational awareness and relishes the "hunt" to capture that delightful moment. At the end of the day, any good candid wedding photographer loves the job and takes pleasure in the smiles and happiness of the people at the event.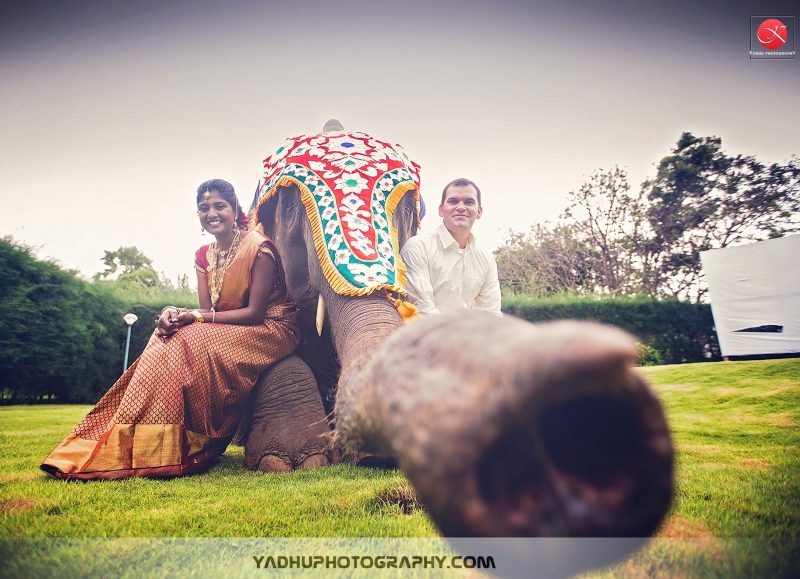 Karthik Yadav says he loves wedding photography because it gives him an opportunity to help couples cherish fond memories from their wedding several years after the wedding! He loves the idea of making others happy and want to be remembered by his clients for his hand in capturing a joyous occasion.
That brings up an interesting point.
According to Karthik, "One of the hallmarks of any good candid wedding photographer is that the more you push them the more they love it! If you show no enthusiasm or don't really care about capturing moments from your wedding, you are better off hiring a traditional wedding photographer."
5. With so many photographers available, how do you choose the right one?
If you are in the market for candid wedding photography, the first challenge you will face is the bewildering array of choices that's available for you to choose from. The cost of hiring a candid wedding photographer will depend on the photographer's reputation in the market, awards or recognition received from peers or professional bodies, years of experience, and of course past work.
Karthik Yadav feels the entry barrier for becoming a wedding photographer is next to nothing. As it's easy to rent cameras, anyone can become a wedding photographer. Also, when you look around and see successful photographers and their work in social media, photography as a profession may appear seductive.
Karthik doesn't advise anyone to become a wedding photographer to make money or become famous. As with any other profession, you need the right attitude and put in a lot of hard work to build your reputation and business. In many cases, wedding photographers remain a one-hit wonder. They may get a gig through a friend, but then there is no further work after that and eventually, they end up quitting the profession.
Remember that high-end candid wedding photographers do not come cheap. You need to learn about the style or specialisation of the photographer.
For example, Karthik specialises in capturing intricate details from your wedding brings in a completely new perspective. Also, the instinct to capture the right moment comes through experience. Without the instinct and ability to anticipate, you might as well kiss goodbye to candid wedding photography.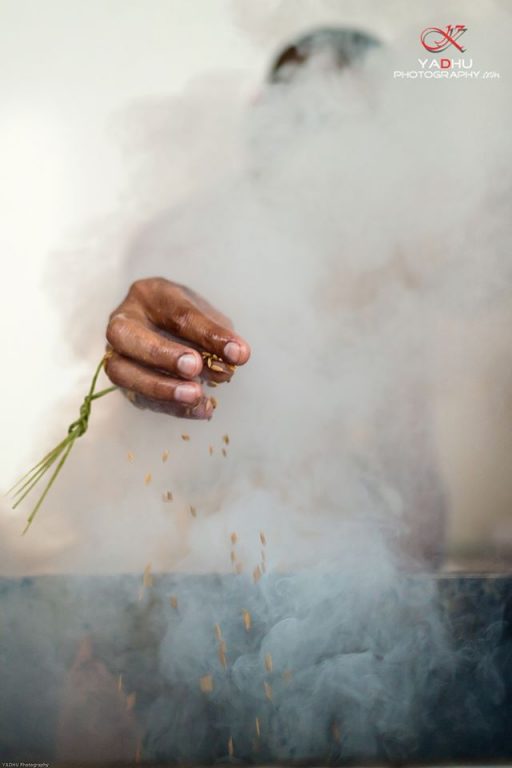 6. How many photographs and who selects the photographs?
We asked Karthik Yadav how many photographs does he take at a wedding and how does he go about selecting the best ones for his clients and here is what he shared with us.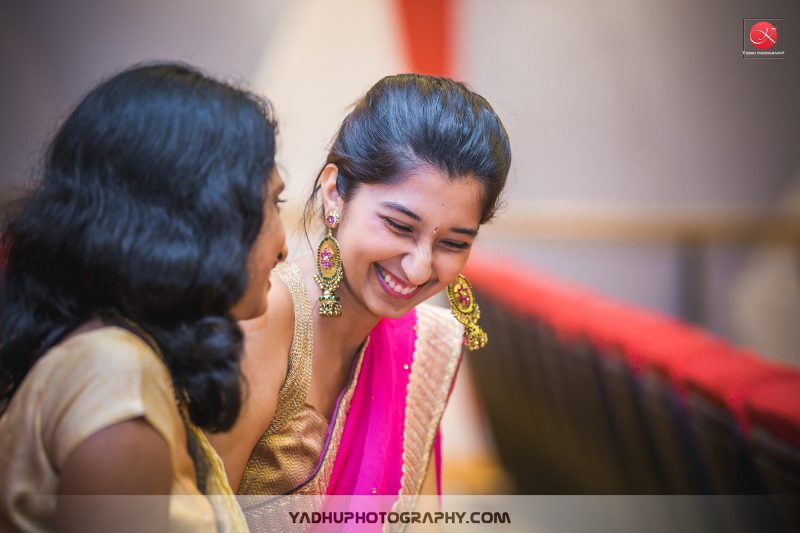 "Digital cameras have completely replaced film-based cameras and the number of photographs a wedding photographer can take is limited by how many memory cards one can carry. As a result, candid photographers may end up taking thousands of photographs! Obviously, you may not have the time and patience to sift through thousands of snaps to pick the best ones. This is a job that candid wedding photographers take very seriously as they see it as a work of art."
It's always a great idea to have an in-depth conversation with your wedding photographer about how you will go about picking the photographs for the album and other deliverables before you pay the advance.
7. Not every wedding may be suitable for hiring candid wedding photographers
Yes, you heard it right! Candid photography is all about being at the right place at the right time. As Karthik Yadav puts it, "every second counts!". A typical candid wedding photography team will spread themselves to different areas of the wedding hall or plan on capturing different angles when the ceremony is in progress. Unlike conventional wedding photographers, they are not stationary. They move around a lot looking for that perfect moment to capture.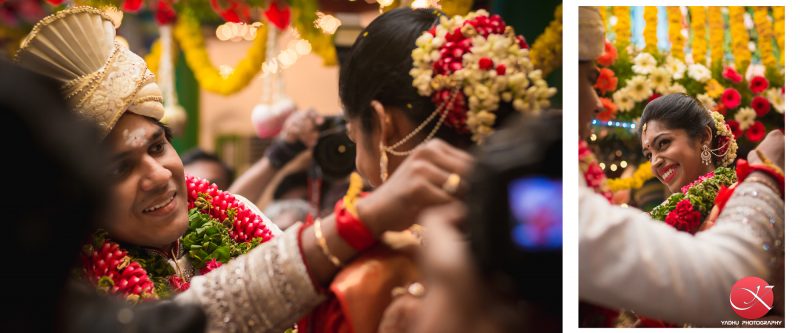 "Certain traditional wedding ceremonies, such as the weddings in the Chettiar communities of Karaikudi, Tamil Nadu, have some inherent challenges for candid wedding photographers. That's because of the fact that the wedding halls are jam-packed with guests and there is hardly any space for the photographer to move around the hall. Moreover, photographers end up working under the blazing sun as the marriage procession winds through from the temple to the wedding hall.", says Karthik.
Karthik says he has taken several challenging assignments and, like every artist, he loves delivering memorable results irrespective of the challenges.
The bottom line for you is that you need to plan for how your candid wedding photographer will work on the day of your wedding. Make sure you discuss the wedding ceremonies up front and where and when they will take place.
8. Brides love candid photography more than the bridegrooms!
It is no secret that women are more connected to their emotional self than men. We weren't surprised to learn from Karthik that he gets hired by the bride more often than by the groom!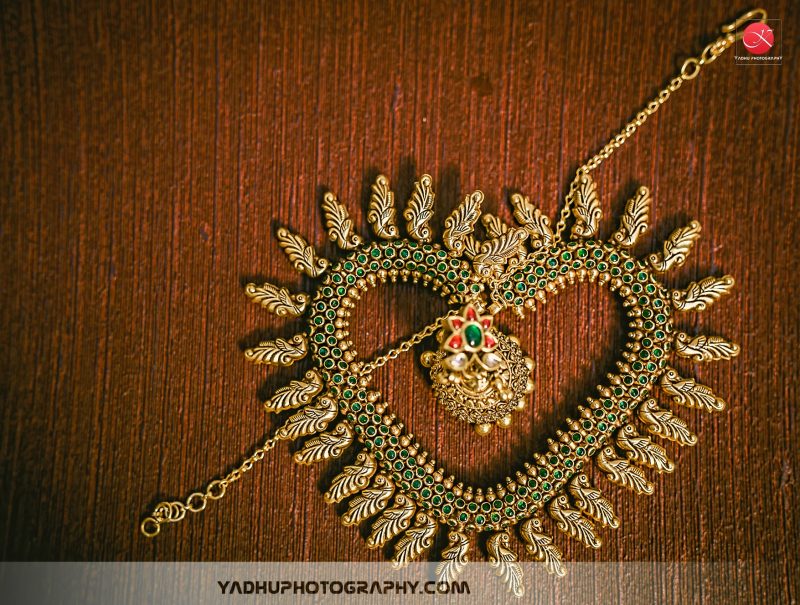 Candid wedding photography hits all the right spots in capturing the emotions that are on display at a wedding and women love it. Invariably, the brides are more enthusiastic, even during the wedding ceremony, to make sure that precious moments are captured properly.
9. Do you have a chemistry with your candid wedding photographer?
Your wedding photographs are as good as the chemistry you have with them! Karthik believes that the photographer and his clients should build a good rapport before the wedding and the photographer should be treated like a friend. That's that only way the couple will lose their inhibition and be themselves during the wedding.
Karthik makes sure he gets an opportunity meet and connect with clients before the wedding.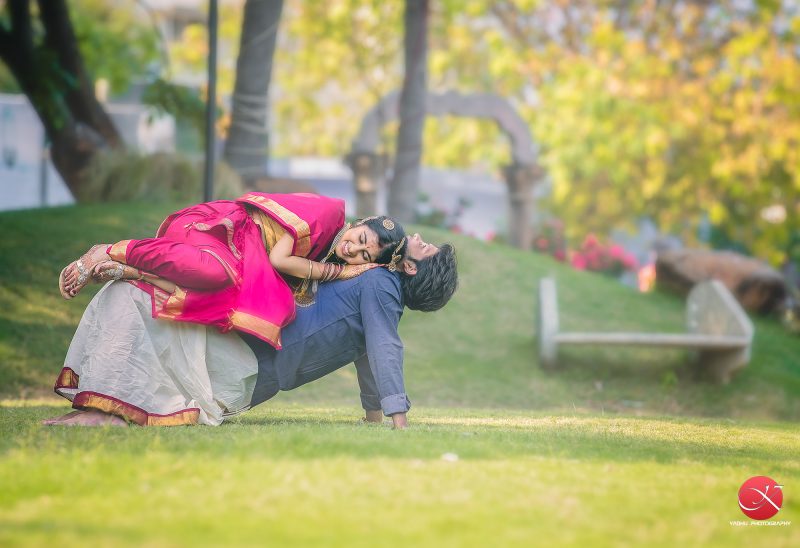 "I tell my clients to forget about everything else and just focus on being happy and enjoying the occasion. Only then I can get the best out of the event."
Not all customers cooperate, though. Some of them become way too self-conscious and end up masking their true feelings for the sake of appearing prim and proper! This is challenging for a candid wedding photographer and dilutes the quality of work.
You will love reading these posts
---
Use photographs to bring life to your marriage biodata. Get started for FREE!