Indian parents and daughters have a love-hate relationship. There is no doubt that parents are always anxious about their daughter's safety and future, but the clash of generations and the clash of traditional values with modern trends invariably create a lot of tensions the relationship. Also, the patriarchal Indian society has always treated its daughters as second class citizens as demonstrated by the preference for the male child in the family.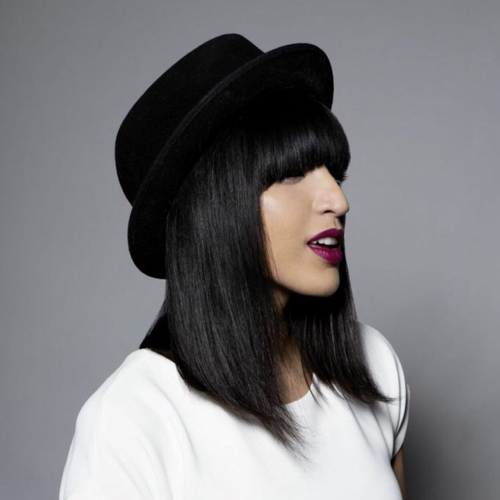 Maria Qamar is a Toronto-based copywriter. According to her website, she chose to join the advertising industry as she wanted to be a rebel in her family. Maria's parents are both scientists and we are guessing they expected their daughter to become a doctor or an engineer as all Indian parents expect! Maria is also an artist. Her pop art sketches depict the contradictions, tensions, and the unique ways Indian parents, daughters, as well as Indian men and women, think and act. You can follow her on Instagram and buy her prints online.
Wondering what is "pop art"? Here is what we know about pop art from Wikipedia.
Pop art is an art movement that emerged in the mid-1950s in Britain and the late 1950s in the United States. Among the early artists that shaped the pop art movement were Eduardo Paolozzi and Richard Hamilton in Britain, and Robert Rauschenberg and Jasper Johns in the United States. Pop art presented a challenge to traditions of fine art by including imagery from popular cultures such as advertising and news. In pop art, the material is sometimes visually removed from its known context, isolated, and/or combined with unrelated material. The concept of "pop art" refers not as much to the art itself as to the attitudes behind the art.
Indian Parents and Daughters – Maria Qamar's Pop Art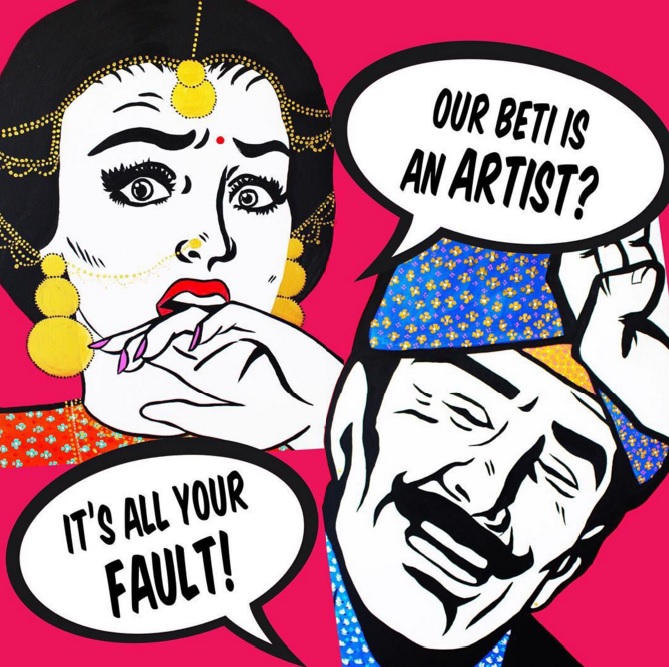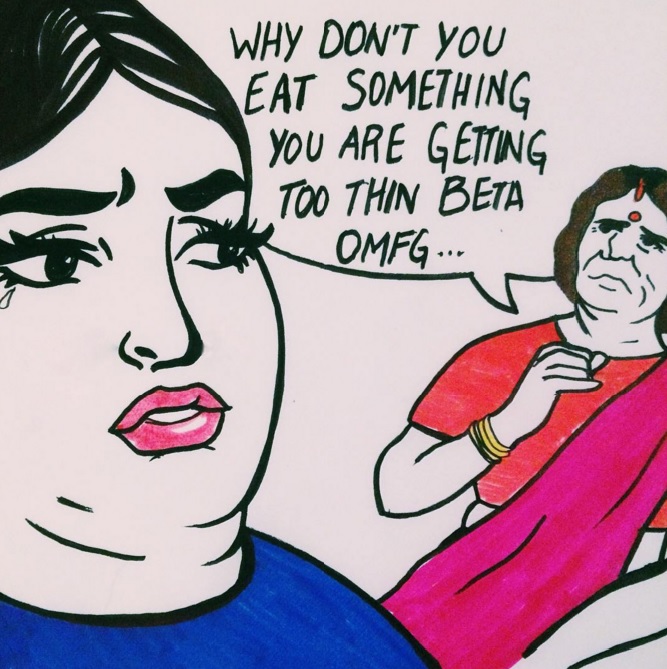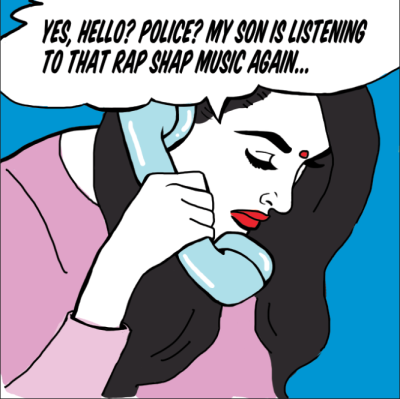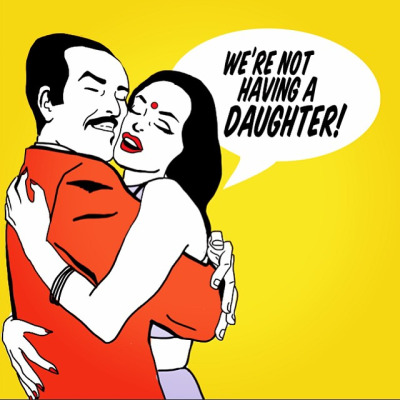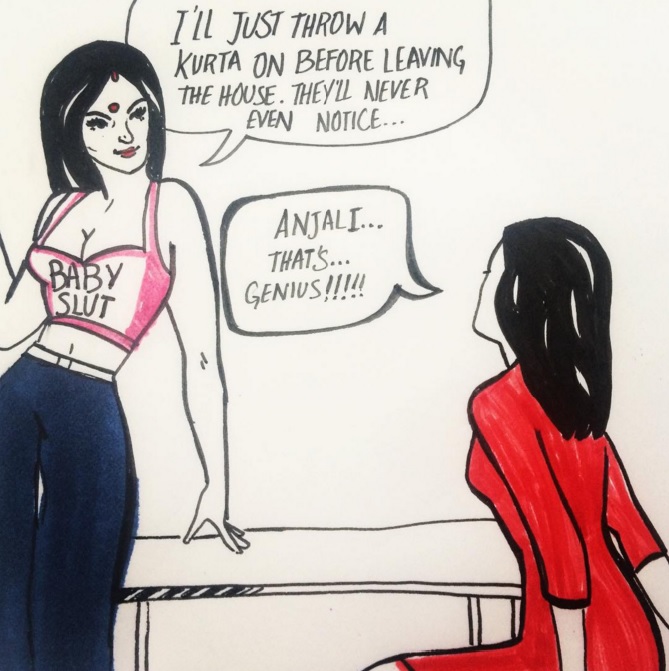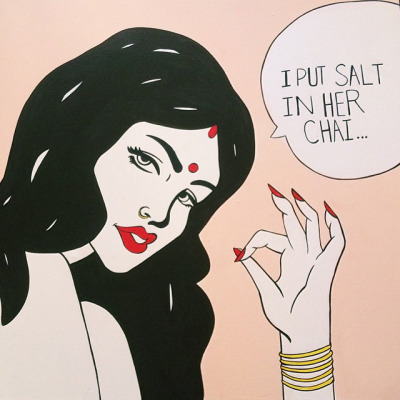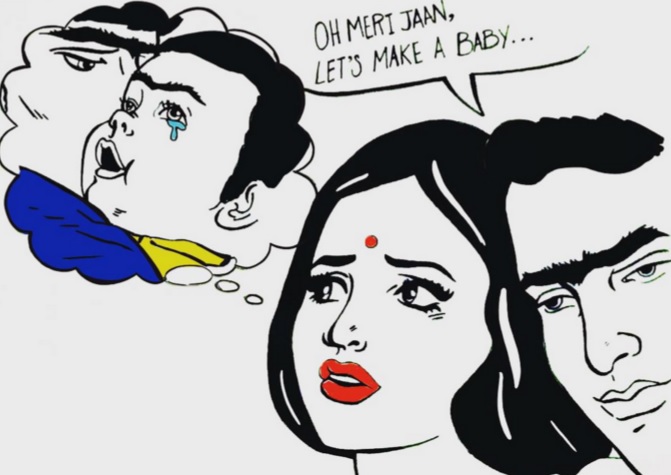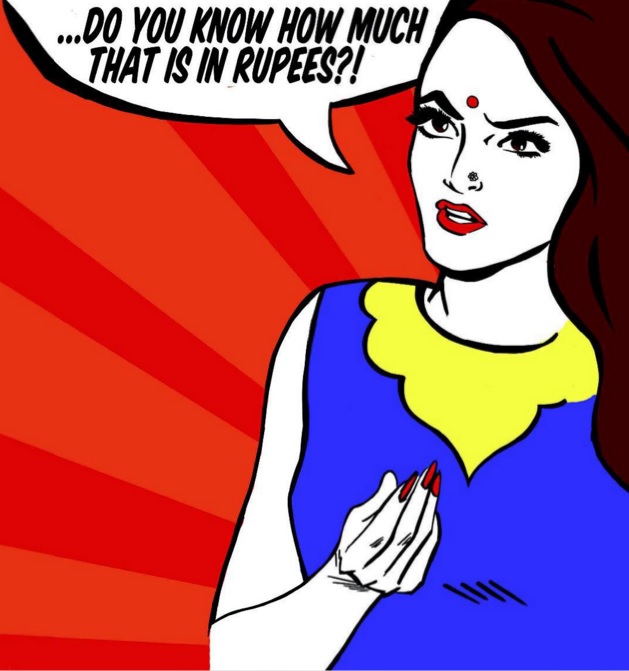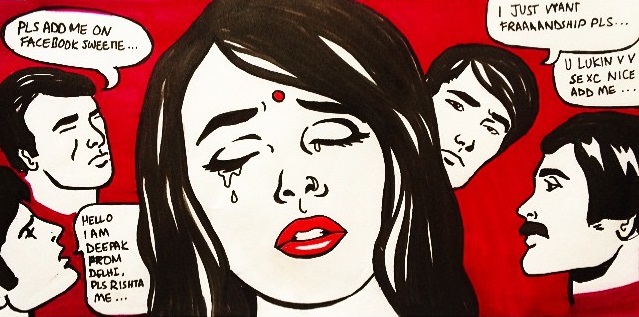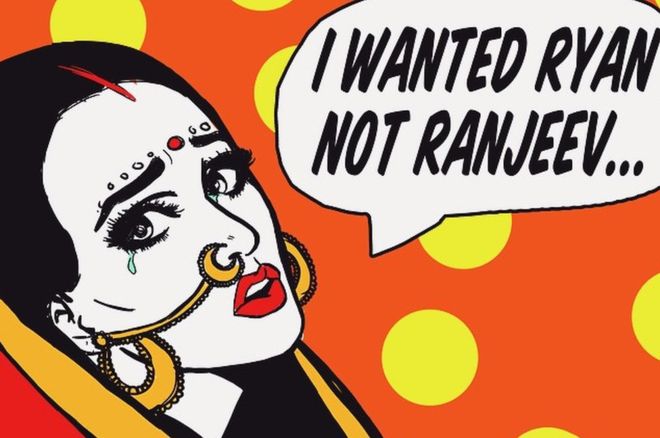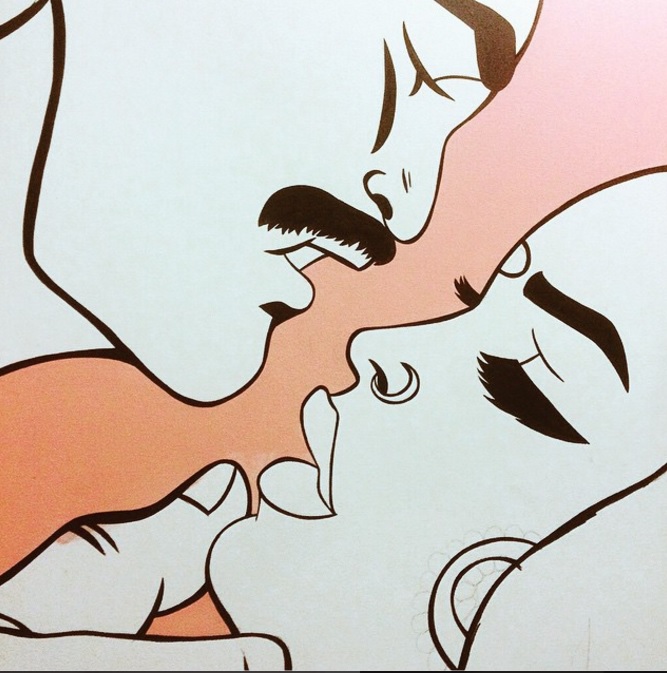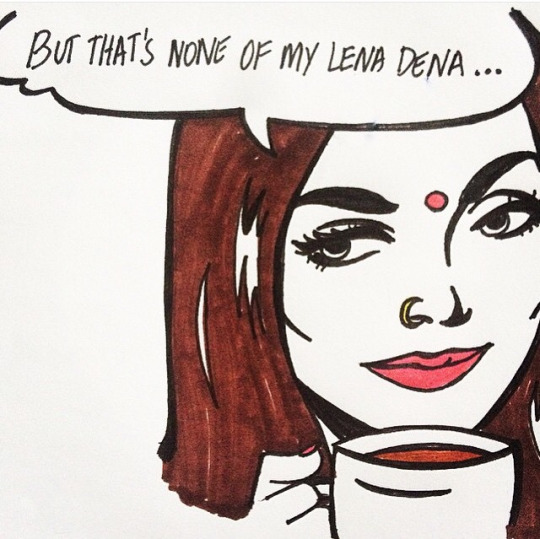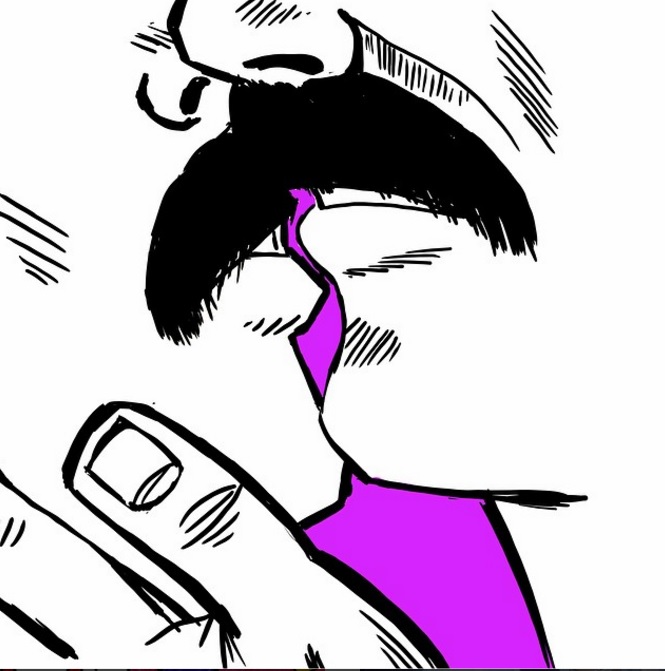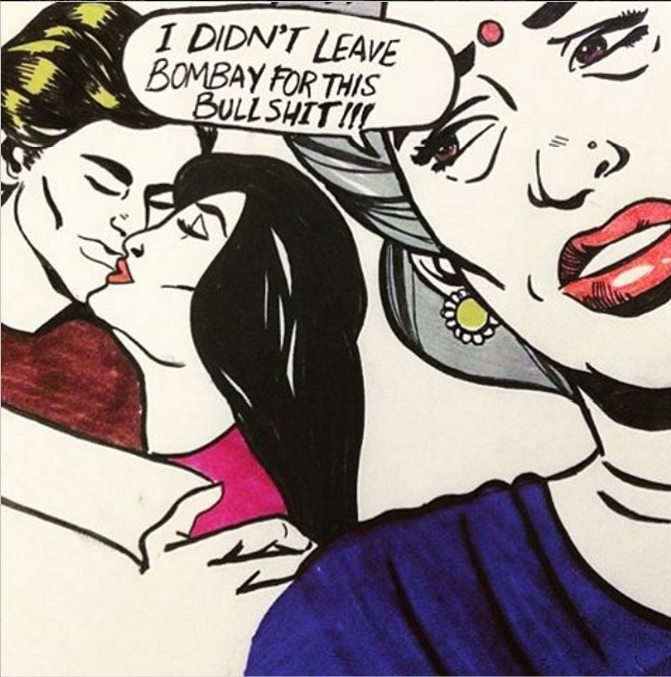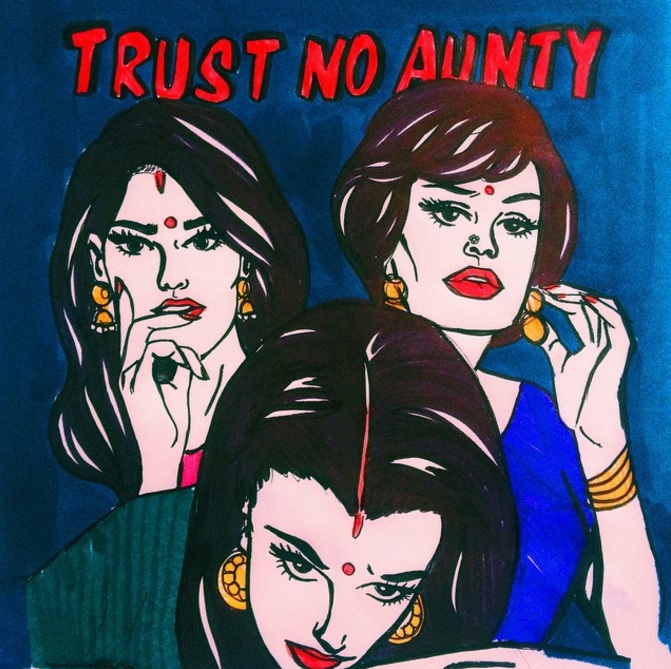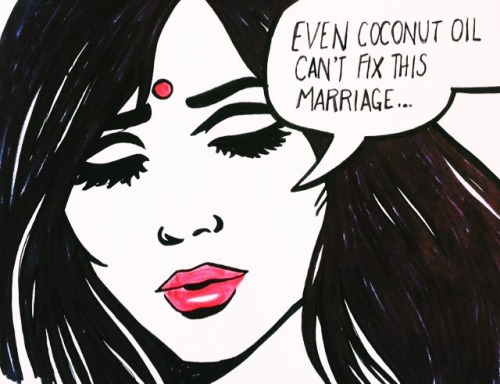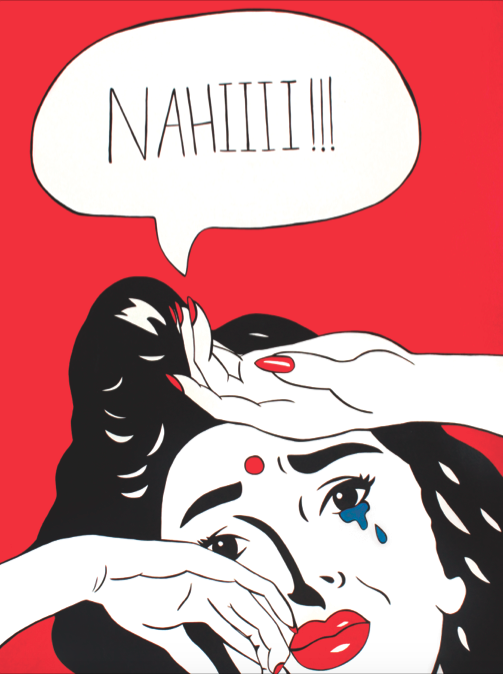 Commentary
Maria brings out everyday situations that Indians (and indeed South Asians) face when they emigrate to western countries such as the US and Canada. Daughters in urban India and elsewhere always the challenge of doing what they consider as "normal" such as going for parties or having boyfriends, without upsetting the parents that still hold on traditional values in a sea of modernity and cultural dilution.
Daughters also have to deal with biases and harassment in the real world as well as online as depicted in one of the sketches above where you see random men sending friend requests through Facebook. Case in point, the recent floods in Chennai also created problems for women volunteers that shared their names and numbers on Facebook for volunteering!
Maria also covers taboos such as same-sex marriages, preference for sons over daughters, love marriages/dating and interracial dating involving Caucasian men. The sketch that shows the woman imagining having a child with a unibrow is hilarious and so is the sketch that shows how Indian parents always think of prices in terms of Indian Rupees even when living in other countries! If Maria can keep churning out insightful, hilarious, and tongue n cheek sketches, she will become a sensation in the contemporary Indian art scene. We think her work is already sensational!
You will love this artsy blog post