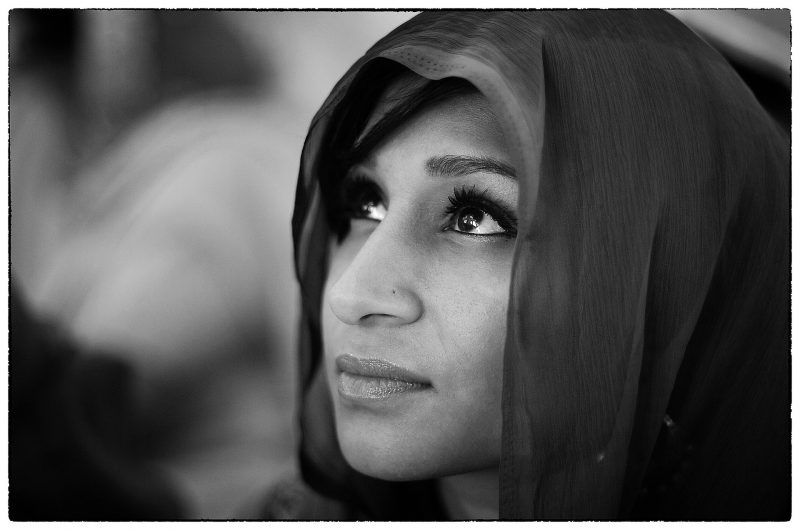 Confused about the status of women in India?
The status of women in India is a classic example of one step forward and two steps back.
As an outsider, you will find way too many contradictions on how the Indian society treats its women. On one hand, women seem to be worshipped everywhere and at the same time, they are also treated with contempt with no regard even for basic human rights.
Here are some examples.
Devine yet victims of violence
The Hindu religion has countless Goddesses that provide your everything from wealth (Lakshmi) to knowledge (Saraswathi). Yet, violence against women in India is on the rise.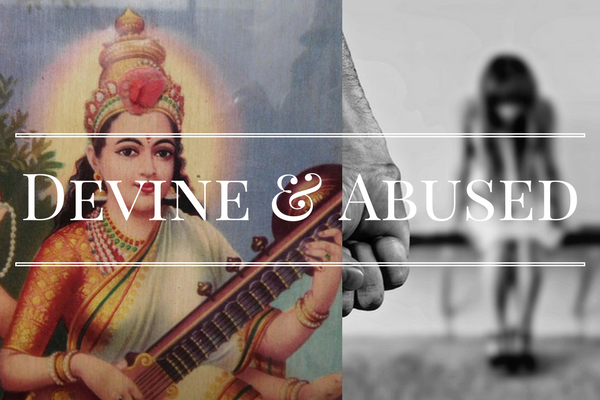 Here is a collection of articles from Thomson Reuters Foundation (Click here) that highlight the shocking incidents of violence against women.
Powerful yet victims
Women in India have (and still do) are at the highest levels of corporate as well as political power. Indira Gandhi was a powerful Prime Minister and even today, women like Sonia Gandhi and Mamta Banerjee wield significant power. Corporate India has powerful titans like Kiran Majumdar Shaw, Mallika Srinivasan, Chanda Kochhar to name a few.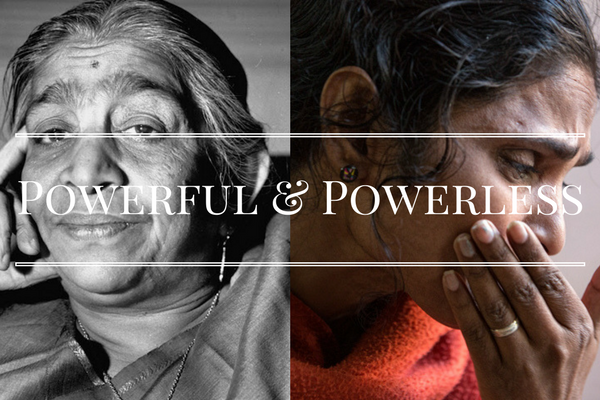 Yet, according to the National Crimes Records Bureau, women were the victims in 52% of all crimes reported in India.
Champions of women's rights and perpetrators of gender bias
Women activists such as Savitribai Phule before Independence and contemporary activists like Sunitha Krishnan have been at the forefront of the movement to improve the status of women in India.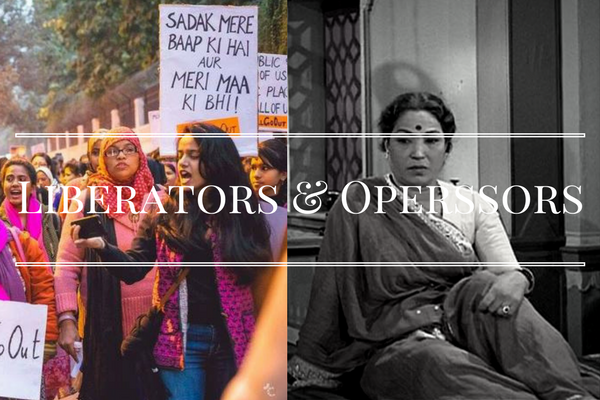 However, women also play a role in reinforcing gender biases as they bring up their daughters or live with their daughter-in-laws.
13 Facts that illustrate the status of women in India
We compiled a list of 13 data points to drive home the real status of women in India. The focus of this list to compile as many objective facts as possible. While there is no doubt that the status of women in India is getting better every day, our list shows that a lot more needs to happen.
1. Sex ratio – Women lose out
India has 943 females for every 1000 males in the population according to the 2011 census. This is an improvement from the 2001 census that showed India had 933 females per 1000 males.
However, the child sex ratio (number of girls for every 1000 boys in the age group of 0-6 years) has come down to 918 in the 2011 census from 927 in the 2001 census.
The Census of India website makes an ominous warning about the status of women in India. They believe low child sex ratio will have an adverse effect on the overall sex ratio when the census data is compiled in the coming decades. In their own words,
The imbalance that has set in at this early age group is difficult to be removed and will remain to haunt the population for a long time to come.
2. Women are less educated compared to men in India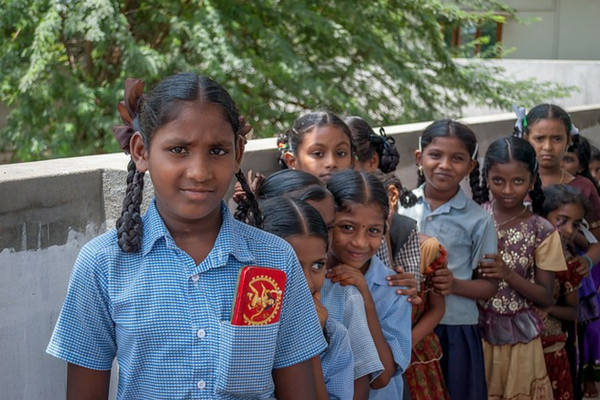 Historically, Indian girls enrolled in school at lower rates than boys and tended to drop out early when compared to boys.
In fact, there are over 3.7 million girls across the country who are out of school, the third-highest number in the world!
As per the 2011 census, the male literacy rate was at 82.14% and the female literacy rate was far behind with 65.46%.
At the secondary school level, girls tend to drop out more than boys. In fact, for every 100 girls in rural India, only a single girl reaches class 12!
Not surprisingly, according to the IHDP Report on gender disparity in education, girls fall behind boys in basic math and reading assessment in most age groups.
3. Mortality rate of girl child is not declining fast enough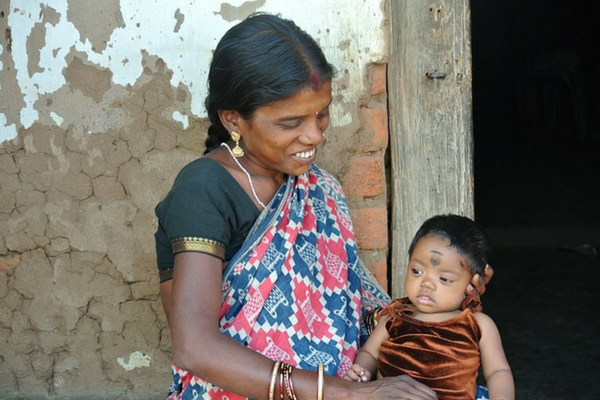 According to UNICEF, girls in India have a lower mortality in the neonatal period. However, they have a higher overall mortality through the rest of their childhood.
Whatever advantage a girl child has because of the lower mortality rate in the neonatal period has been eroding as they have not kept pace with the reduction in the mortality rate of boys overall.
The fact that Indian women have lower literacy levels compared to men also impacts child mortality rates. Women with less than 8 years of education have 32% greater chance of losing their child in the neonatal period and 52% greater chance of losing a child in the postneonatal period.
4. Women get married at a younger age when compared to men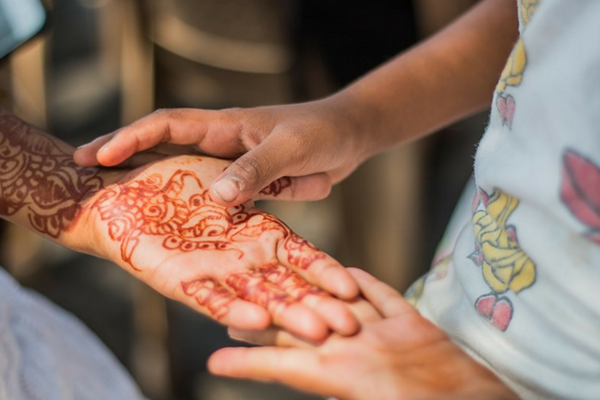 The average age of Indian women at the time of marriage is 20.2 years while that of men is 23.4 years. This places the status of Indian women in the league of least developed nations in Africa! Developed countries have an average age at the time of marriage at about 30 years.
The low average age at the time of marriage is because of the prevalence of child marriage in several states across India that's dragging down the average age.
In fact, the UN estimates that 47% of girls are married before they reach 18 years of age!
What is the average age of an Indian bride and why it matters?
5. Dowry deaths continue to happen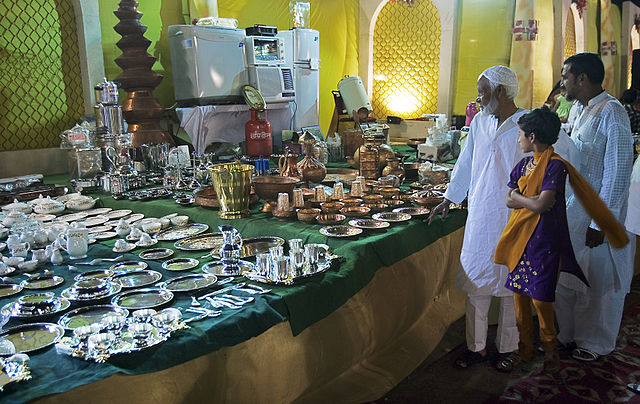 While India managed to stamp out the cruel practice of Sati even before its independence from the British Empire, the evil practice of Dowry continues to extract a toll on women in India.
As per the National Crime Records Bureau's 2015 report, 7634 women in India died as a result of Dowry harassment. That's almost 21 deaths every day of the year!
To add insult to injury, only about 35% of those charged by law enforcement were convicted.
Clearly, archaic customs like dowry and the propensity to use violence against women who fail to meet dowry demands point to the huge challenges that remain to improve the status of women in India.
6. Girls are more undernourished when compare to boys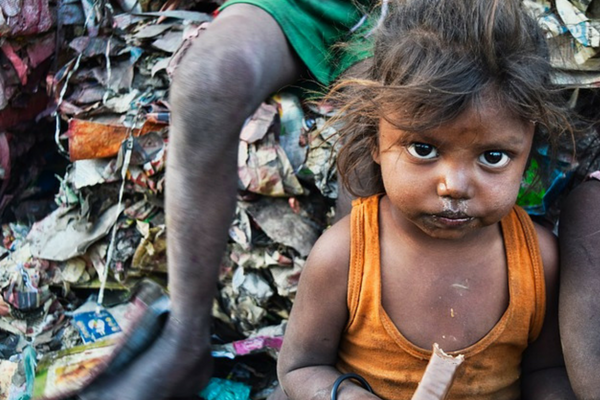 According to the Indian Government's National Family Health Survey – 4 conducted in 2015, malnutrition continues to haunt India in general.
Here are some stats for children in India who are 5 years are less in age.
31% of the children are stunted. (height for age)
20% of children are wasted (weight for height)
7.5% are severely wasted (weight for height)
29.1% of the children are underweight (weight for age)
While the above data is applicable for boys and girls, malnutrition is a gender issue.
Malnutrition among women results in undernourished children. The undernourished girl child then grows up to become an undernourished woman who will then give birth to another generation of undernourished children. This is a vicious trap that Indian hasn't managed to come out of.
7. Glass ceiling at the workplace is a reality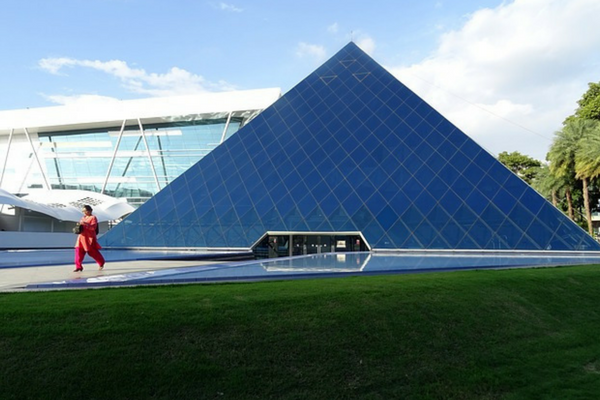 In a patriarchal society like India, women continue to face challenges even in well-established industries. Some of the challenges that women face at work include:
Questions about the woman's plans post wedding become a decision making factor when hiring for new positions or for promotions.
Men feel that women are less committed to their career or show lower levels of involvement for various reasons.
Most women, even in large companies, hesitate to report sexual harassment fearing office gossip about their character.
Even in public enterprises, the women employees constitute about 9% of the workforce as per the Public Enterprises Survey data for 2015-16 released by the Government of India!
There aren't any large-scale surveys on challenges women face in the workplace in India. However, this here is a snippet from Forbes, published in 2014, that sums up the situation as far as the status of women in India is concerned:
Out of 9,009 persons holding 11,596 directorships in NSE-listed companies only 7% positions are held by women – Forbes India, 2014.
8. Female labour participation is lagging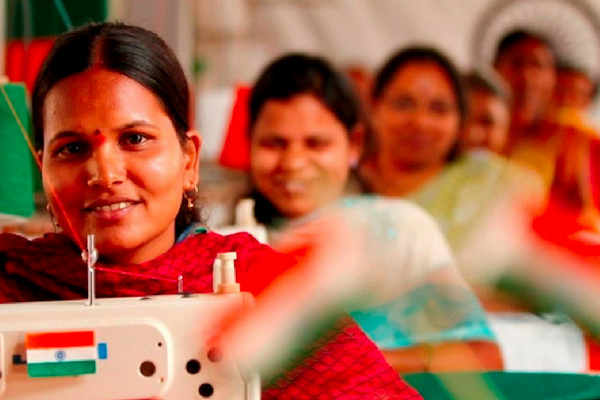 Discrimination against women is not just limited to job opportunities and career prospects in the organised sector. According to the International Labour Organisation, female labour participation is only 29% in 2010 which represents a decline over the previous two years.
Women account for 25% of the 473 million-strong workforce in India and in fact, India will see an addition of 900 Billion to the economy if there is a parity of men and women in the workforce and the GDP will get a 4% boost!
9. Ownership inequality is rampant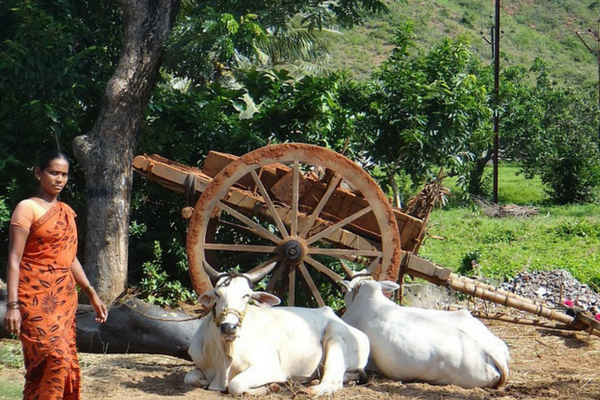 Ownership of land and property is a sign of economic self-sufficiency. As expected, the male-dominated society and power structure relegate the status of women in India to the second tier.
In urban India, ownership of home directly impacts the women's ability to earn a livelihood Unfortunately, there is no data available for urban asset holding based on gender.
According to the UN FAO, women account for 11 percent of all holders based on a 2001 Agricultural census.
Aside from the legal constraints hampering women's access to land, socio-cultural factors, such as the practice of female seclusion or purdah, prevent women from claiming their rights to land. Even where women enjoy ownership rights, they do not exercise effective control over land, being unable to lease, mortgage or dispose of the land and of its products.
Why is land ownership important for women in India? Here is a conclusion from an Oxfam research report:
Research by Panda and Agarwal (2005) in Kerala showed that among women who don't own property, 49% experienced physical violence and 84% experienced psychological violence. In contrast, only 7% of those who owned both land and house reported physical violence and 16% experienced psychological violence.
10. Gender bias in agriculture
Agriculture account for almost 14% of India's GDP and 50% of the workforce are engaged in agriculture.
Considering the fact that formal participation of women in the labour force is a dismal 25%, the agriculture industry is also afflicted with a strong bias against women. Only about 30% of the workforce engaged in agriculture are females.
Of the total time contributed by women to agriculture in India, the 14 to 19 year age group contributes the most in some states such as Rajasthan. This is the age group that is supposed to be in high school and college. The numbers for the fishing industry also mirror agriculture – women represent 24% of the workforce.
Research studies have concluded that participation of women in agriculture and allied industry in India is not a means to improve their standard of living. Participation is a necessary means of survival.
According to Arpita Sharma from the GB Pant University of Agriculture and Technology,
Generally, operations performed by men are those that entail the use of machinery and animals. Contrary to this, women always rely on manual labour using only their own energy. Not only are women overworked, their work is more arduous than that undertaken by men.

Further, since women's work is considered unskilled and hence less productive. On this basis, women are invariably paid less wage despite their working harder and for longer hours.
11. Women bear the brunt of violent crime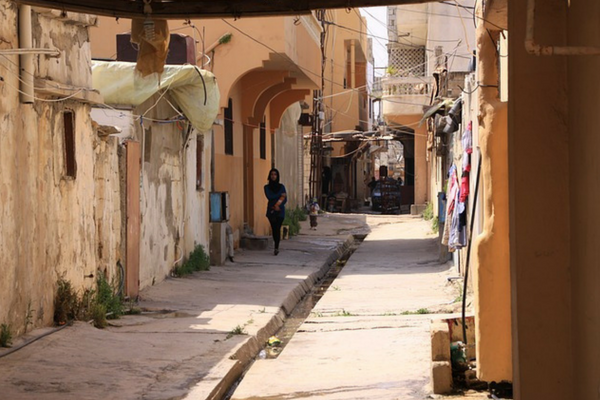 Among all the G20 countries (20 largest economies of the World), the status of women in India is considered to be the most disadvantaged!
Women in India bear the brunt of violent crime. Here are some shocking statistics from the National Crime Records Bureau.
26 crimes against women reported every hour in India.
10 out of every 26 crimes are committed by husbands and relatives.
5 out of 26 crimes are categorised as assault.
3 out of 26 crimes reported is filed as kidnapping and rape separately.
Andra Pradesh, Wst Bengal and Uttar Pradesh have the dubious distinction of being the top three states that recorded most cases of violent crimes against women.
12. Human trafficking is growing fast
The Ministry of Women and Child Development reported that 19,223 women and children were trafficked last year against 15,448 in 2015. West Bengal reported the highest number of human trafficking victims.
According to this Reuters story,
Thousands of people – largely poor, rural women and children – are lured to India's towns and cities each year by traffickers who promise good jobs, but sell them into modern day slavery.

Some end up as domestic workers, or forced to work in small industries such as textile workshops, farming or are even pushed into brothels where they are sexually exploited.
According to the NCRB, girls and women are the main victims of trafficking in India and makeup 76% of human trafficking cases over a decade!
13. Women are at a disadvantage in a divorce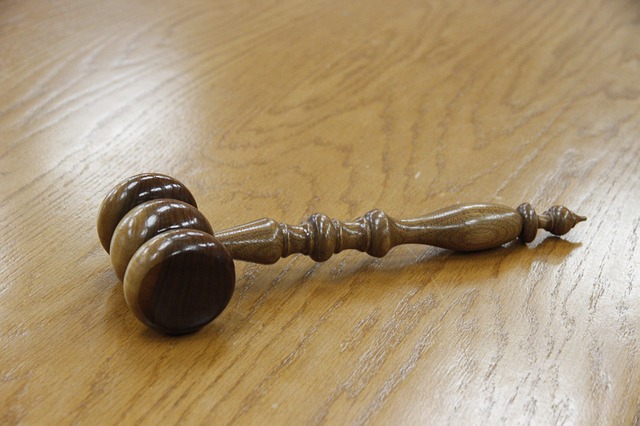 While there is no national-level data available on divorce, the current laws governing divorce and post-divorce settlement put women at a disadvantage.
A recent ruling by the Supreme Court of India granted a divorce to a man on the basis that his wife refused to stay with her husband and in-laws after marriage!
Presently, the maintenance amount (varying between 2% to 10% of the husband's income) is only granted by the court after production of the necessary documentation from women. In many cases, the woman does not have access to such documents. In a country where only 3% of the population pays income tax, it becomes next to impossible to prove the husbands' actual income!
Religion also plays a role in how divorce impacts women negatively.
Muslims in India have the highest divorce rates. The number of divorces out of 1000 marriages among the Muslin community in India is 5.63 as opposed to the national average of 3.10.
Muslim women in the age group of 24 to 30 are more prone to divorce and the practice of triple talaq has contributed to this trend.
Read this next